At some point, you or a loved one are likely going to have to consider a plan for long term care. Later in life, daily activities can become difficult to complete without help which means living alone is no longer an option.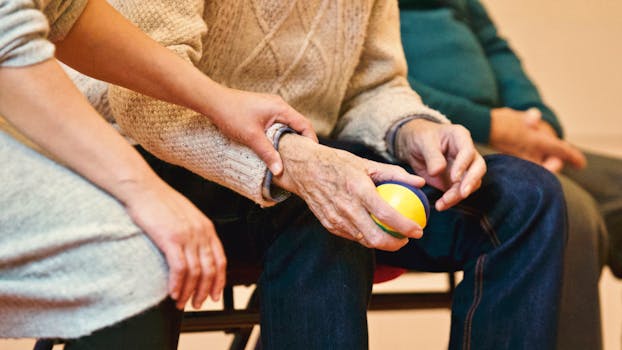 Planning early will ensure that you, or your loved one, will receive the best care possible. These 6 steps will help you plan for long term care, if that day should come.
Get educated
When it comes to care for seniors, there's several options out there. The type of care you choose will depend on you or your loved one's specific needs. Care options have become specialised in a number of areas so we have things like skilled nursing care, nursing and rehabilitative care and aged care facilities, such as Banfields.
Research all the options and consider what will be the best choice for you. Different arrangements offer different services so it's best to become familiar with each of these.
Get to know what options you have
While there are many different services involved with aged care, what's available to you or your loved one will depend on a few things. To begin with, research what is readily available in your area, or the area where you will be receiving care.
Of course, what facility/option you choose will depend on the type of care you require and, while it might be a hard truth, what you can afford.
It's best to thoroughly research every option you have. Leave no stone unturned and ensure you understand what each option provides. Once you have narrowed down your search to a few top contenders, organise tours and meetings to see and learn about the care they provide first hand.
Think about your health care wishes
Advance care planning is an important step towards ensuring you or a loved one receives the care that they want. By planning what is important to you, your beliefs, values, goals and preferences, you can be sure you will receive care the way you want, even if you are later unable to communicate decisions.
A 2014 study
found that only 14% of Australians have an advance care plan. The Australian government funds an
advance care planning
program where you can find all the information and legal documents.
These written instructions will help not only you and your loved ones, but also physicians understand your wishes for health care and medical decisions.
Plan for the costs
Once you have an idea of the type of care you will be receiving, you can begin preparing for the costs. The Australian government pays for the bulk of aged care services, however consumers can be asked to contribute depending on certain circumstances.
There are a rang e of other options which can help you pay for long-term care, like life insurance and your personal savings and income.
Talk to your loved ones
While advance care planning details your future medical wishes in a legal document, it's best to communicate your wishes to your loved ones. Doing so will prevent any questions or arguments in the future.
Discuss your financial plans and how you will be paying for your care services. Your loved ones should be familiar with your advance care plan and if possible, your decisions should be reviewed regularly. Things change so back up plans are sometimes needed.
Know when it's time for care
Accepting it's time to receive more care can be difficult. Everybody wants to remain as independent as possible, however for your safety and long-term well-being, it's important to know when it's time.
There's a whole range of
early signs
hat care might be needed, so understanding these and seeing them in yourself or a loved one is crucial. Health condition may deteriorate, or casual, unpaid caregivers may become overwhelmed. If this is the case, it's time to put your plan into action and discuss your move with loved ones.
While accepting we need long-term care is never easy, preparing early can make things easier. By having a plan, you can remove some of the pressure and stress from the decision making process for both yourself and loved ones.